This problem is most often solved by disabling power saving mode for iProxy and OpenVPN.
Proxies may get disabled in the following cases:
Proxies shut off immediately or in 5-15-30 after the screen is locked
To make sure the issue is in fact Energy-saving mode, conduct a simple experiment: Launch the app, disable the screen lock feature and use the proxy for around 20 minutes (the longer, the better). If the proxies work fine during all this time, then the issue indeed lies in the Energy-saving mode.
Below is a video that shows how to disable Energy-saving mode.
And allow the app to run in the background, this is especially relevant for Meizu and XiaoMi models: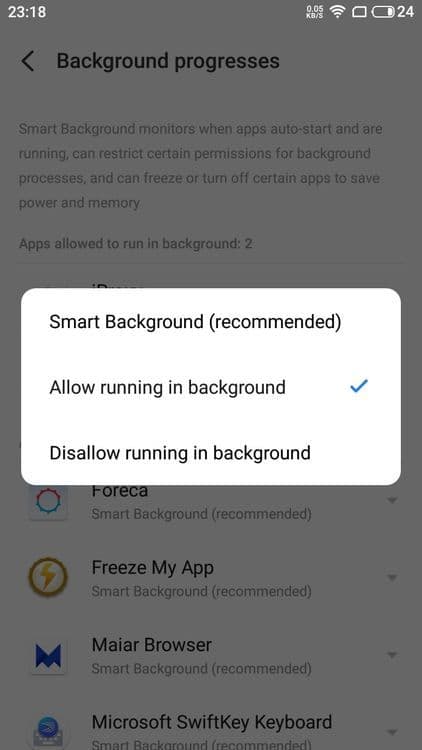 You must enable working OpenVPN in the background.
Auto-launch, auto-start must be enabled, while power saving modes must be disabled.
Different Android models have different names for the settings and some may even not be included at all. If you can, poke around all the possible settings of your Android device and disable all the Energy-saving modes you'll find.
If the problem persists, contact our Тech support, we'll help you out.